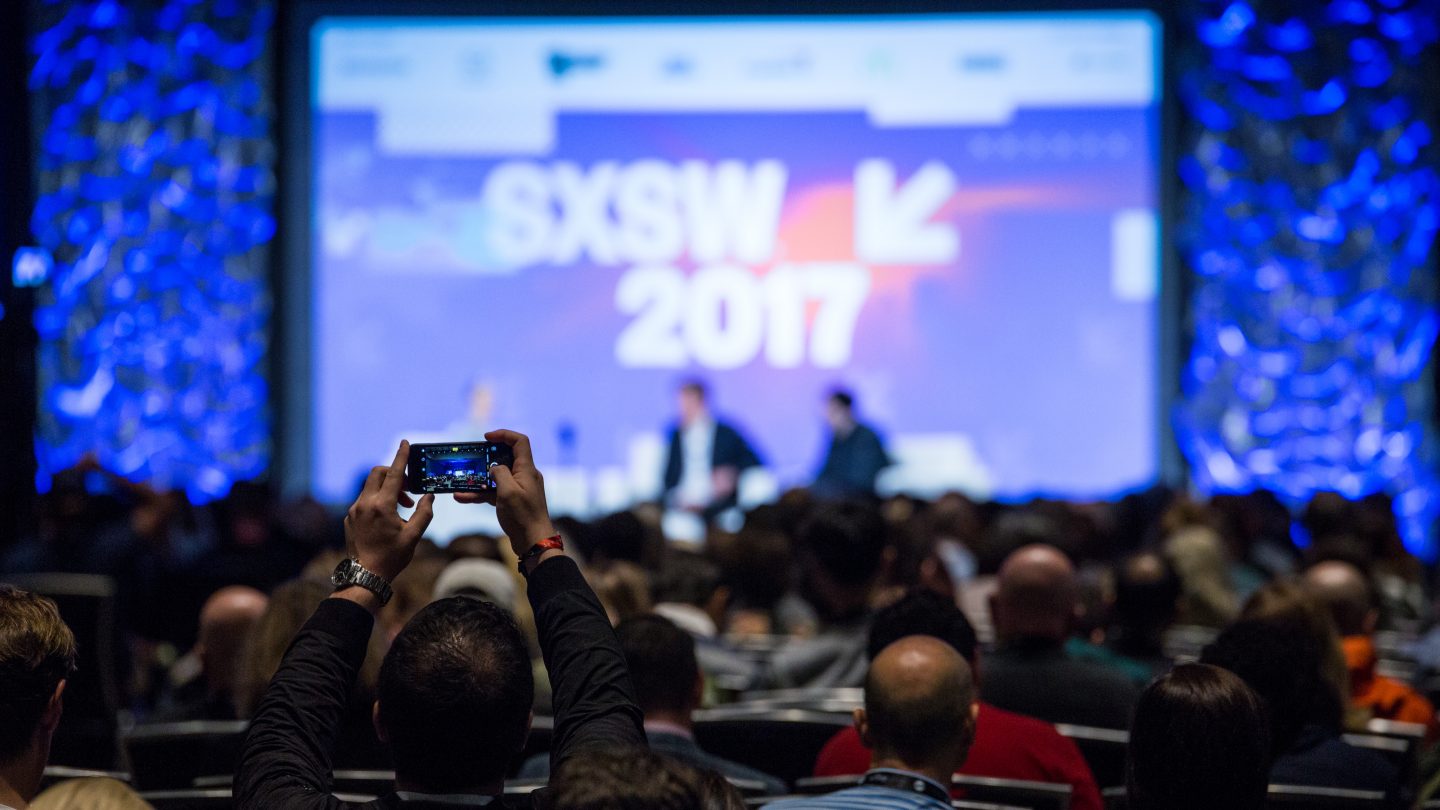 We're excited to introduce the lion's share of SXSW Conference programming with over 700 sessions announced as well as the launch of the 2018 SXSW Schedule.
Today's announcement features speakers from organizations as varied as Google, Facebook, IDEO, Frog, Meow Wolf, NASA, Universal Music Group, Spotify, The New York Times, Marvel Entertainment, National Geographic, and more, with the majority of sessions coming from the SXSW community via PanelPicker®.
A new addition for the 2018 lineup, SXSW will present a series of sessions on blockchain – the technology that powers cryptocurrency like Bitcoin and is anticipated to revolutionize all data-driven transactional systems. Scheduled March 14-15, two days of sessions in the Startup & Tech Sectors Track will explore how blockchain technology has the potential to impact entertainment, finance, mobility, and a variety of industries in fundamental ways. Attend these panels and presentations to learn from top innovators in this exciting new space.
Before you dive into the hundreds of sessions announced today, familiarize yourself with our 24 programming tracks divided between Interactive, Film, Music, and Convergence. We've also added a few session highlights below to get you started on browsing the online schedule and curating your own SXSW adventure.
Gain access to these exciting sessions and more when you register by Friday, October 20 and book your hotel for the best available rates. The Platinum Badge remains your best bet with primary access to all of SXSW. Attendees will receive primary entry to programming associated with their badge type, in addition to enjoying secondary access to most other SXSW events. Convergence Tracks are primary access for all. Not sure which badge to buy? Take our Tracks Quiz.
Stay tuned for more Keynotes and Featured Speakers to be announced in November.
2018 Session Highlights
Interactive Tracks
Explore new ways that marketing professionals are creating and communicating new ideas.
Insight, instruction, and inspiration for engineers, developers, coders, and programmers.
How design and design thinking shapes the way we interact with technology and our world.
New technology and innovation to improve health and wellness in the communities where we live, work, and play.
AI and new technologies embody the realm of possibilities where intelligence empowers and enables technology while sparking legitimate concerns about its uses.
A platform for creatives in the fashion and tech industries to connect and innovate.
Engage in topics about the ever-changing workplace in and out of the office environment.
Film Tracks
High-profile speakers from the entertainment, film, and television industries.
Learn about the inner workings of the film and TV industries with a focus on business.
Everything you need to know about film, from writing to post-production and beyond.
Music Tracks
New distribution models, promotional platforms, and release strategies are changing the game for indie and major artists.
The culture of music including worldwide and local scenes, genres, fashion, and more.
Navigate the multifaceted and global music industry with help from experts and leaders.
Hear from major players about the future of these crucial pieces of the music revenue puzzle.
Discover the newest innovations and sage advice on touring and festival industry.
Convergence Tracks
Investigate how new technology has opened up exciting avenues for storytelling.
Explore ways in which technology can be leveraged to transform the industry.
Examining privacy issues, as well as all levels of government policy, in the wake of continued technological disruption.
Explore how news, journalism and analysis is dispersed, how it will be impacted by the future of technology and how this content will continue to inform and engage.
Take a deep dive into innovative ideas that contribute to a better and more equitable world.
Tackle the future of sports in all its forms, from a cultural and technological perspective.
These sessions focus on US-based innovation as well as forward-thinking companies and technology ecosystems from around the globe.
Discover new technologies and the ways they enhance how we experience the world.
Browse Sessions on the SXSW Schedule
Use the online schedule to browse through all confirmed programming for the 2018 SXSW Conference & Festivals – including recently announced SXSW Keynote Darren Aronofsky, more Keynotes, Featured Speakers, the first round of Showcasing Artists, and 700+ sessions.
As you explore the continuously updated list of SXSW programming, add events to your personal schedule by clicking the star next to the event's name. All marked events will appear in the My Schedule tab located in the drop-down menu in the upper right-hand side of the online schedule.
Coming later this fall, the SXSW Schedule will include dates, times, and venue details. As this information becomes available it will automatically show up for that event on your personal schedule. Sign in now to start planning your 2018 SXSW experience.
Join Us March 9-18, 2018
Experience mind-expanding presentations from some of the biggest and brightest names of our time and more during the 2018 SXSW Conference & Festivals from March 9-18 in Austin, TX. Register to attend by Friday, October 20 to save.
Book your hotel early to get the best available housing rates and selections – great downtown accommodations are still available. If your ideal choice of hotel is not available the SXSW Hotel Waitlist could be a great option for you.
Take the Tracks Quiz to select SXSW Conference programming tracks and festivals that most interest you to discover which badge fits your needs, and what date you should plan to arrive in Austin, TX come March.
Stay tuned to SXSW News and sign up for Event Updates to keep up with the latest SXSW happenings including exciting programming announcements… with more big announcements coming in November.
2017 SXSW Conference Session, Beyond the Screens: the Ubiquity of Connectivity – Photo by Errich Petersen
All speakers subject to change.
The post Announcing 700+ Sessions and Special Blockchain Programming for SXSW 2018 appeared first on SXSW.