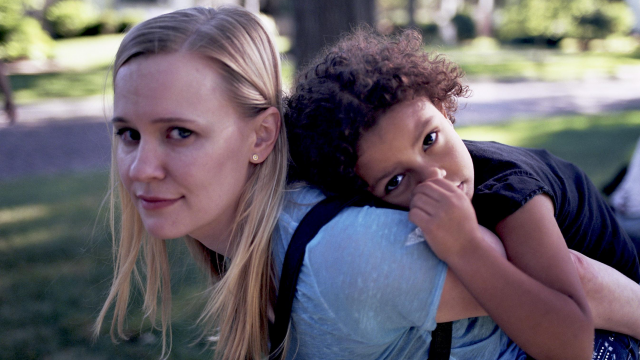 The 2019 SXSW Film Festival is almost upon us and we can't wait to have you here! Before you make your way down to Austin, TX, get to know films from our lineup a little bit better with our Filmmaker In Focus series. Dive into our Q&A with director Alex Thompson as he tells us about his film Saint Frances, which will World Premiere in Narrative Feature Competition.
In your own words, what does this film mean to you?
Alex Thompson: Well, it's just a gift to direct something that'll be seen! To do so with longtime friends and collaborators crewing, producing, lensing, scoring and finishing the film, with a six-year old prodigy to boot….to risk sentimentality and try to tell something truthful – it's a great challenge, but with a crew like that it's great fun, too.
What motivated you to tell this story?
AT: Kelly O'Sullivan's hilarious, moving script is the short answer to that question. On top of the chance to tell a story that felt so "right" in its depiction of abortion and womanhood, I was also excited to make a modern "summer movie". Nate Hurtsellers and I collected films we thought had that sense of play that summers have, that earnestness and edge at the end of the cul de sac, and those became our models – Butch Cassidy, Coming Home – strange inspiration, but Kelly's story seemed to flourish under the suggestion, and never lost its teeth or its heart or its originality. That was a story worth telling.
What do you want the audience to take away?
AT: I hope people leave with more empathy; that they laugh; and that it inspires honest conversation.
What made you choose SXSW to showcase your film to the world?
AT: We knew we had a little movie, but we also knew it was a "little movie that could", and SXSW is one of the few true champions of both the art and commerce of independent film. It just felt right. All through production we kept saying "if we could just finish this damn thing and premiere at SX…we'd have pulled it off by the skin of our teeth."
Add Saint Frances to your SXSW Schedule. Stay tuned as we share more interviews with our SXSW 2019 filmmakers!
Join Us For SXSW 2019
Register and book your hotel now to save! The Film Badge gets you primary access to all SXSW Film events including Film Keynotes and Featured Sessions, world premieres, round tables, workshops, parties, and more. Over the course of nine days, the SXSW Film Festival hosts over 450 screenings! Film registrants also have primary access to Convergence events, including the Comedy Festival and nine unique Conference tracks, as well as secondary access to most Interactive and Music events.
Saint Frances – Photo by Corey Stein
The post Alex Thompson Talks About His Dramedy Saint Frances – SXSW Filmmaker In Focus appeared first on SXSW.