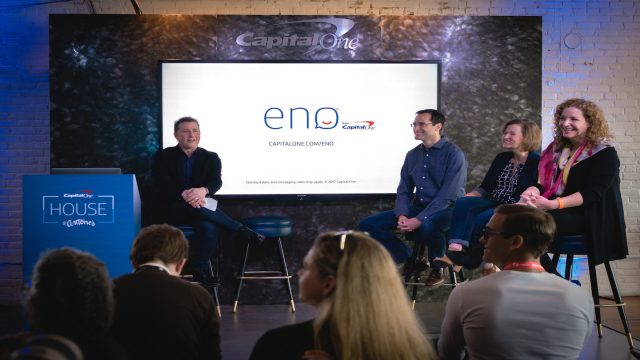 Staying true to Austin's innovative, dynamic vibe, Capital One is back at SXSW for the fourth year in a row with an energetic lineup of talks and music.
SXSW has given Capital One House attendees a behind-the-scenes look at the design and development of new innovations that are helping customers be more confident with their money. In years past, they've delivered on open-source projects, SMS chatbots, and the first-ever Alexa skill created by a bank — and that's just the tip of the iceberg!
With SXSW 2018 less than a month away, Capital One is eager to host almost 20 talks at the Capital One House at Antone's, plus several interactive physical experiences.
Want a preview of what to expect? Below is a sneak peek at some of the Capital One House talks, but you can find the full lineup here!
Mum's the word on Capital One's evening entertainment for now, but they're sure to announce some great artists soon — follow them on Twitter and Facebook for more — or check out the SXSW GO mobile app.
Sponsored Content and Photo provided by Capital One
The post A Look Inside the Capital One House appeared first on SXSW.