"When we do any of these projects, it's always a risk, right? You don't really know where you are going to end up. Better Call Saul, boy, oh boy, that was a risk. Vince and Peter really challenged themselves with Better Call Saul. The audience has been appreciative of the delicacy of the storytelling that these guys pull off. With comedy, it's lets get to something funny, lets get to a turn, lets do something that heightens it. You know you are succeeding because you are getting a reaction, with drama, you have to trust the audience is paying attention to the undercurrents of what's pulling the characters along. It's a much more trusting effort on the part of the creators," said SXSW Featured Speaker Bob Odenkirk.
Enjoy this candid conversation with Emmy Award winning comedy writer, producer, actor, and New York Times bestselling author Bob Odenkirk about his prolific career, moderated by Fred Armisen. Odenkirk also co-created and starred in Mr. Show with Bob and David and co-wrote Hollywood Said No! a collection of his unproduced screenplays with David Cross and Brian Posehn. Season three of Better Call Saul is currently airing on the AMC Network.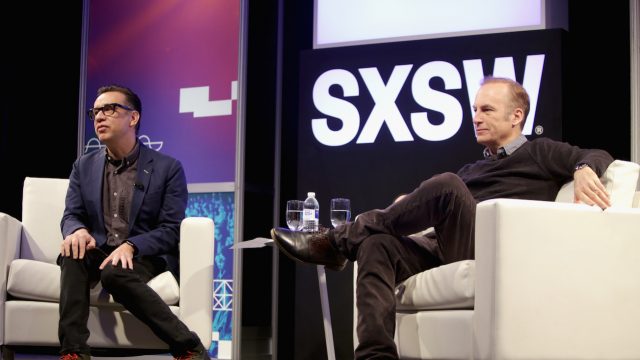 Explore More Content From SXSW 2017
Get inspired by a multitude of diverse visionaries at SXSW – browse more 2017 Keynotes, Featured Sessions, Red Carpets, and Q&A's on our YouTube Channel.
Follow us on Facebook, Twitter, Instagram, and SXSW News for the latest SXSW coverage, recaps, late-breaking announcements, and updates.
Photo credit by James Goulden Photogrpahy
The post A Conversation with Bob Odenkirk Moderated by Fred Armisen at the 2017 SXSW Conference [Video] appeared first on SXSW.