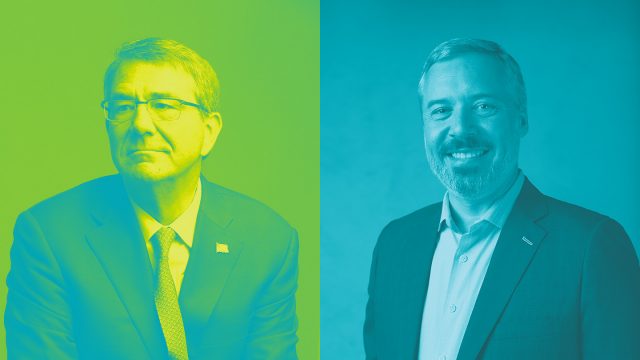 Emerging tech has the potential to improve the health and welfare of people globally, but it can also have consequences.
Former Secretary of Defense and Harvard Belfer Center Director Ash Carter knows firsthand the benefits and risks of technology. He is driving the arc of innovation toward public purpose and challenging the SXSW Community to do the same.
Here are three reasons to check out Carter's conversation with Booz Allen CEO Horacio Rozanski:
Drive responsible innovation – Learn how you can get involved with the Technology and Public Purpose (TAPP) Project to ensure that the development and management of emerging technologies serve public good.   

Advance global cross-sector collaboration – Changing the trajectory of innovation will require close collaboration across industry, government, and academia. Hear how organizations are navigating this intersection to drive impactful change.

Network with industry leaders – Carter's session will bring together the most passionate innovators at SXSW. Come early or stay late to enjoy refreshments and continue the conversation.
Session Details:

Answering the Call: Tech for Public Purpose
Saturday, March 9 from 11:00AM – 12:00PM
Courtyard Marriott, Rio Grande Ballroom

Photo and content by Booz Allen
The post 3 Reasons to Attend Ash Carter's Session on Tech for Public Purpose appeared first on SXSW.