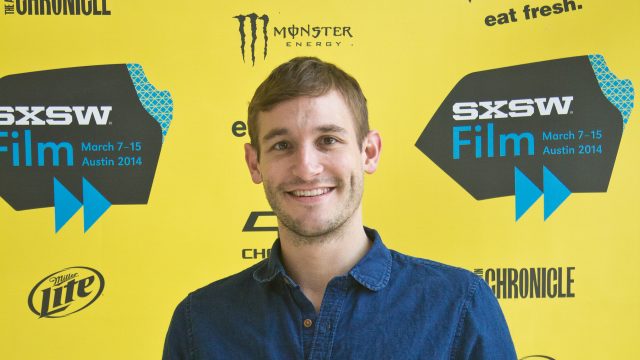 To commemorate the 25th edition of the SXSW Film Festival, we continue our weekly alumni spotlight on careers launched, artists discovered, powerful performances, and more with filmmaker Ryan White.
White is a documentary filmmaker who presented three films at SXSW. He co-directed and produced Pelada, which premiered in Documentary Feature competition at SXSW in 2010. In 2013, he brought the world premiere of Good Ol' Freda, a portrait of Freda Kelly, secretary to The Beatles, and in 2014 he presented The Case Against 8, which chronicles the legal battle to overturn California's Proposition 8. The film received The Audience Award for Festival Favorite and an Emmy nomination for Outstanding Documentary. Recently, White produced and directed the mini-series, The Keepers, which is streaming on Netflix.
We are thrilled to share his #SXSWFilm25 story with you:
"In 2008, I was an unknown filmmaker with no connections in the film world. I was making a passion documentary without a budget, so I was working side jobs on reality shows and tutoring high school kids on the side to pay rent.
I often tell young documentary filmmakers that you need a little luck in your career to kickstart it, and Janet and Jarod were that stroke of luck for me. By sheer virtue of the fact that they watch everything, they took notice of my tiny movie and selected it to premiere at the 2010 festival. It paved the way for me to do what I love for the rest of my life since then. I love them for that — and for what they've done for so many artists like myself.
Since 2010, all of my theatrical films have played SXSW. In 2013, Freda Kelly (the Beatles secretary) was the belle of the festival and I got to be her arm candy while this previously unknown woman became a sensation over the course of a few days in Austin. She still says, "Southwest (she gets the fest title wrong every time) gob-smacked me." We smiled for five days straight.
One year later, I showed a film about gay marriage, The Case Against 8, just weeks after a federal judge in Texas had ruled same-sex marriage bans were unconstitutional. There were so many gay parents and families in the audience. Despite the hopeful feeling that tides were starting to shift, legal recognition still hung in the balance for them while they waited for the US Supreme Court to weigh in. It was an incredibly emotional experience and a screening I will never forget."
Stay tuned to SXSW News each week for more 25th edition stories.
Join Us For SXSW 2018
Grab your Film Badge today for primary access to all SXSW Film events including world premieres, roundtables, workshops, and parties. Register to attend by Friday, January 12 and save. Book your hotel through SXSW Housing & Travel for the best available rates.
Stay tuned for the 2018 SXSW Film Festival lineup which will be announced in January.
Follow us on Facebook, Twitter, Instagram, and SXSW News for the latest SXSW coverage, announcements, and updates.
See you in March!

Screening for The Case Against 8 Photo by – Adrianne Schroeder
The post 25 Years of SXSW Film Festival – Ryan White appeared first on SXSW.