To commemorate the 25th edition of the SXSW Film Festival, we continue our weekly alumni spotlight on careers launched, artists discovered, powerful performances, and more with producers David Kaplan, Joshua Astrachan, and filmmaker Daniel Junge.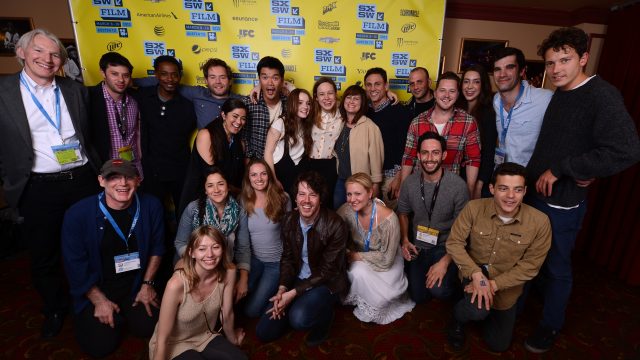 David Kaplan
Kaplan is one of the co-founders of New York City-based production company Animal Kingdom. He served as an executive producer of SXSW Narrative Grand Jury Award and Audience Award Winner Short Term 12 in 2013, Joe Swanberg's Drinking Buddies, and Obvious Child in 2014. At SXSW 2016, he participated in a panel titled "Enter the Void" with fellow producers Dan Janvey (Beasts of the Southern Wild) and Alicia Van Couvering (Tiny Furniture) for a spirited exchange of ideas on the state of the independent film industry. Kaplan will also serve as a 2018 Film Round Table participant.
"I love SXSW because the film programming has remained unshakably true to its roots – ambitious, uncompromising and above all else, decidedly weird."
Joshua Astrachan
Astrachan is also a co-founder of Animal Kingdom and served as one of the producers of A Prairie Home Companion (2006, North American Premiere) and the 2013 award-winning feature Short Term 12. Astrachan has produced many acclaimed films like It Follows and Patterson.
"I love SXSW because the festival welcomed Short Term 12 in 2013 in what has to be one of the sweetest instances of film-meeting-world imaginable — indescribably great — all made possible because of the specific gravity of your sublime and singular festival!
The gang of absurdly talented people that created our film (beginning with Destin Daniel Cretton and Brie Larson, but going up and down through that gorgeous cast and crew, an amazing number of whom came to Austin for the film's premiere) were welcomed by the festival — and the festival's wonderful audience — with an openness and depth of feeling that is at once unique — and entirely native — to SXSW.
I can't imagine a better way for this film to have found its first audience. That this was Animal Kingdom's first film only made our experience at SXSW all the richer — even if it created a very, very hard act to follow."
Daniel Junge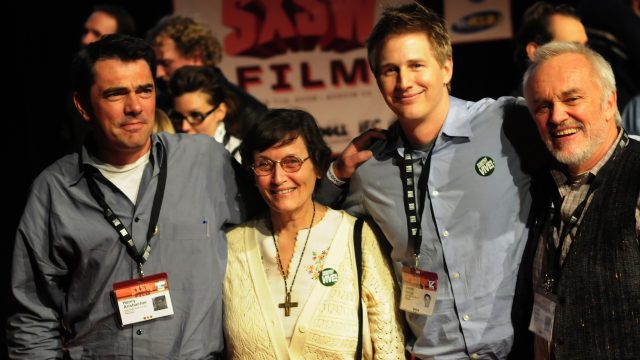 Junge made his SXSW Film Festival debut in 2008 with the feature They Killed Sister Dorothy which won the Grand Jury Award and Audience Award for Documentary Feature. At SXSW 2015, he presented the Festival Favorite selection, Being Evel, in addition to producing Rolling Papers from Mitch Dickman. Junge has been nominated for two Academy Awards for his documentaries, he won in 2012 for the short Saving Face, co-directed by Sharmeen Obaid-Chinoy.
"I'll never forget when our film They Killed Sister Dorothy won the Jury and Audience Awards at SXSW in 2008. It went on to get Emmy nominated and short-listed for an Oscar but NONE of that would have been possible if SXSW hadn't launched the film — thank you!"
See you March!
Take a look at our 2018 SXSW Film Festival Lineup. During the nine days of SXSW, 132 Features will be shown. The full lineup will include 44 films from first-time filmmakers, 86 World Premieres, 11 North American Premieres, and 5 U.S. Premieres.
Follow us on Facebook, Twitter, Instagram, and SXSW News for the latest SXSW coverage, announcements, and updates.
See you in March!
Short Term 12 Cast and Crew – Photo by Michael Buckner/Getty Images for SXSW
They Killed Sister Dorothy – Photo by Rich Merritt
The post 25 Years of SXSW Film Festival – David Kaplan, Joshua Astrachan, and Daniel Junge appeared first on SXSW.