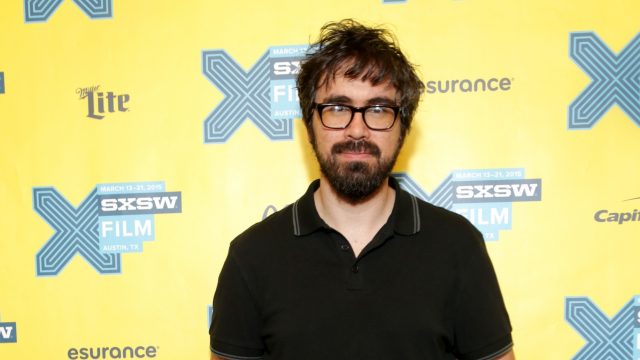 To commemorate the 25th edition of the SXSW Film Festival, we continue our weekly alumni spotlight on careers launched, artists discovered, powerful performances, and more with filmmaker Andrew Bujalski.
Bujalski is a SXSW veteran with four films at the festival including Mutual Appreciation (World Premiere, 2005), Beeswax (North American Premiere, 2009), Computer Chess (2013), and Results (2015). His next film, Support The Girls will world premiere at the 2018 SXSW Film Festival in Narrative Spotlight. As an actor, Bujalski starred in SXSW selections like Joe Swanbeg's Hannah Takes the Stairs (World Premiere, 2007), Goliath (2008) from David and Nathan Zellner, Bob Byington's RSO [Registered Sex Offender] (2008), and Sorry, Thanks by Dia Sokol (2009). At SXSW 2016, Bujalski was featured in A Conversation with Andrew Bujalski and David Lowery, where the two creatives offered advice and insight to the next wave of filmmakers.
We are pleased to share his #SXSWFilm25 story with you.
"I'd been to SXSW as an eager badge-less pass-less attender of whatever films I could get into in past years, but 2005 was my first time screening my own work there, with the world premiere of Mutual Appreciation. I was thrilled, and took in probably dozens of movies (and who knows how many drinks) that week. I'd been to other fests and known fest camaraderie before, but I was about to discover myself part of a very unexpected community indeed.
I will not forget sitting in a convention center theater with my post sound maestro Eric Masunaga, waiting for a screening to begin: "Hey Eric," I said, "some of these bloggers are saying that our movie and a few others we've seen this week are part of some new movement…What do you think? What would you call that movement?" I'm pretty sure there was zero hesitation in his reply: "Mumblecore?" I laughed because I thought that was just about the goofiest thing I ever heard. I still think it's goofy, though I suspect at this point that that word will be etched on my tombstone–and frankly, if it really stands for that tremendous community of people I stumbled into that year, then I could do a whole lot worse."
See you March!
Take a look at our 2018 SXSW Film Festival Lineup. During the nine days of SXSW, 132 Features will be shown. The full lineup will include 44 films from first-time filmmakers, 86 World Premieres, 11 North American Premieres, and 5 U.S. Premieres.
Follow us on Facebook, Twitter, Instagram, and SXSW News for the latest SXSW coverage, announcements, and updates.
SXSW 2015 Screening of Results – Photo by Steve Rogers/Getty Images for SXSW
The post 25 Years of SXSW Film Festival – Andrew Bujalski appeared first on SXSW.