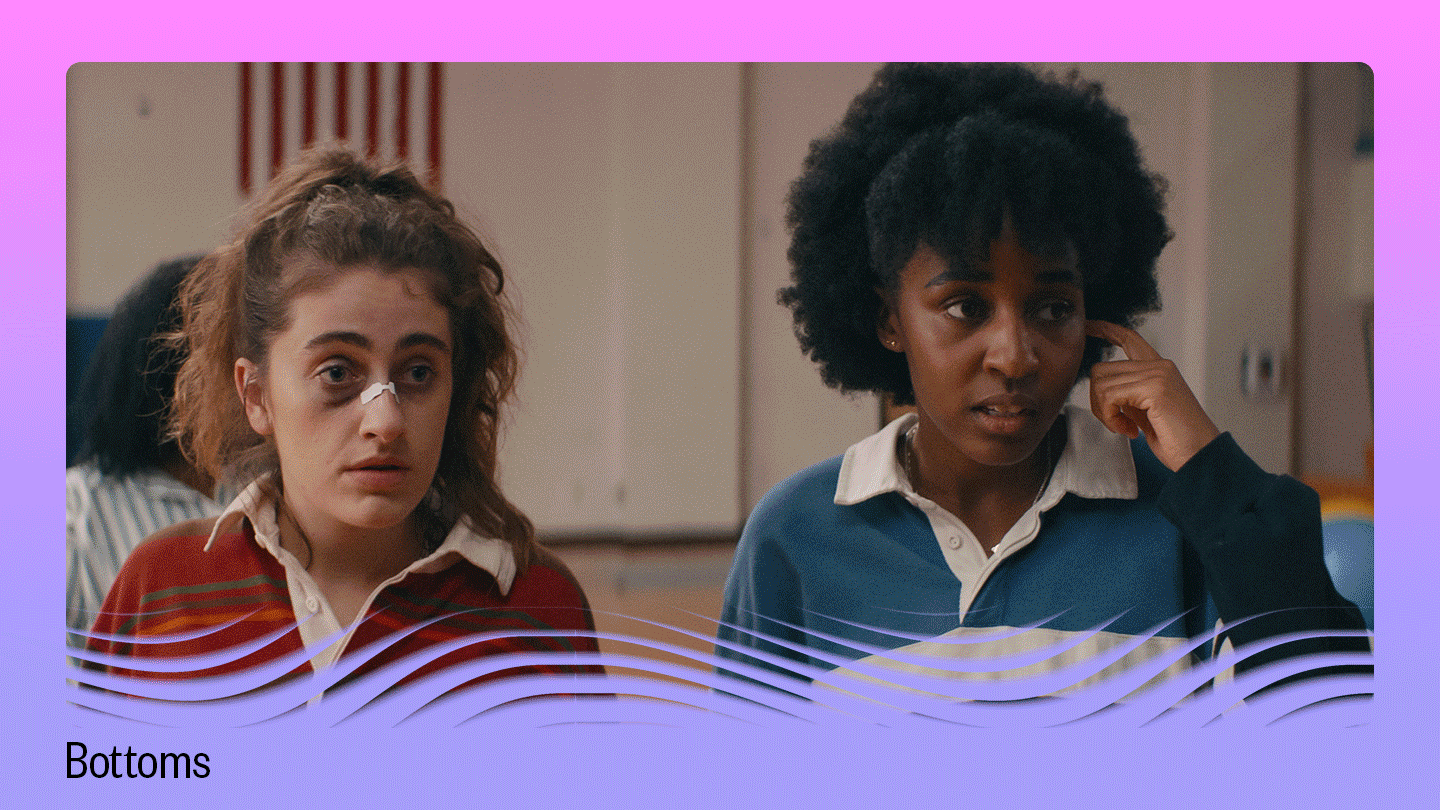 As a cold front moves in here at SXSW headquarters, the Film & TV Festival lineup heats up with Visions, Global presented by MUBI, 24 Beats, and Festival Favorites plus additions to Headliners, TV Premieres, Narrative and Documentary Spotlight, and more.
Featuring an array of thought provoking and original storytelling, the SXSW Film & TV Festival is a must-visit event for registrants passionate about the future of media and the art of storytelling. In addition to the Opening Night film premiere of Dungeons & Dragons: Honor Among Thieves, we're proud to announce Janine Nabers and Donald Glover's Swarm and Lee Sung Jin's Beef as the Opening and Closing Night TV Premieres.
"The second wave of our lineup signals that the countdown to SXSW is on! The hype train is officially leaving the station, baby!" said Claudette Godfrey, VP Film & TV. "At SXSW, we believe in the power of film and television to bring people together. The highlight of our year is welcoming these filmmakers into our community and sharing their work with our one-of-a-kind audience. From thought-provoking documentaries and thrilling television series, to hotly anticipated studio tentpoles and micro-budget dramas, we strive to showcase the best of a diverse range of work, and couldn't be more proud of this year's lineup."
Tune into more 2023 Film & TV highlights including Bottoms directed by Emma Seligman; Furies directed by Veronica Ngo; Down Low; directed by Rightor Doyle; The New Americans: Gaming a Revolution directed by Ondi Timoner; It Lives Inside directed by Bishal Dutta; Boots Riley's I'm a Virgo; Zoe Lister Jones' Slip; Tearrance Arvelle Chisholm's Demascus; Tara Hernandez and Damon Lindelof's Mrs. Davis; David West Read's The Big Door Prize; Kelvin Yu's American Born Chinese; and more.
Catch all the binge worthy Film & TV premieres March 10-19 in Austin, TX where we'll take a side order of queso with our cinematic experience. Scope out the full SXSW Film & TV Festival lineup and start building your schedule to ensure your favorites are in queue.
2023 Lineup
Headliners
Narrative Spotlight
Documentary Spotlight
Midnighters
Visions
24 Beats Per Second
Global presented by MUBI
Festival Favorites
TV Premieres
TV Spotlight
Documentary Shorts Competition
XR Experience Spotlight
XR Experience Special Events
Competition Awards
The Narrative Feature Competition, the Documentary Feature Competition, Poster Design, and Special Awards will be announced on Tuesday, March 14 along with all the Short Film Program winners, which are eligible for Jury Awards within their respective screening categories.
All film categories, except Special Screenings and TV Spotlight, will be eligible for category-specific Audience Awards, which will be certified by the accounting firm of Maxwell Locke & Ritter and announced via sxsw.com the following week.
See You At SXSW 2023
As filmmakers from across the globe gear up for one of the most anticipated industry events of the year, fans are registering to attend, building their schedule, and putting in that PTO request. With access to hundreds of Conference sessions, Music and Comedy Showcases, Exhibitions, and more, you're sure to walk away with more inspiration than you know what to do with.
Join us for SXSW 2023 to celebrate the convergence of the tech, film, and music industries across a variety of programming formats and special events from March 10-19 in Austin, TX and online.
From the front row of your favorite sessions to streaming the red carpet online, you're guaranteed a good seat. In addition to screenings, your SXSW Badge grants you access to the full range of film-related content including Conference Keynotes, Featured Speakers, Mentor Sessions, and more.
Register to attend SXSW 2023 and book your hotel early for great savings. See y'all in March!
Follow us on Twitter, Instagram, LinkedIn, Facebook, and TikTok for the latest SX news.
Preview Images (l-r): Bottoms, Swarm, American Born Chinese, Kite Zo A, The Young Wife
The post 2023 SXSW Film & TV Festival Announces TV Premieres, Global, Festival Favorites & More appeared first on SXSW.