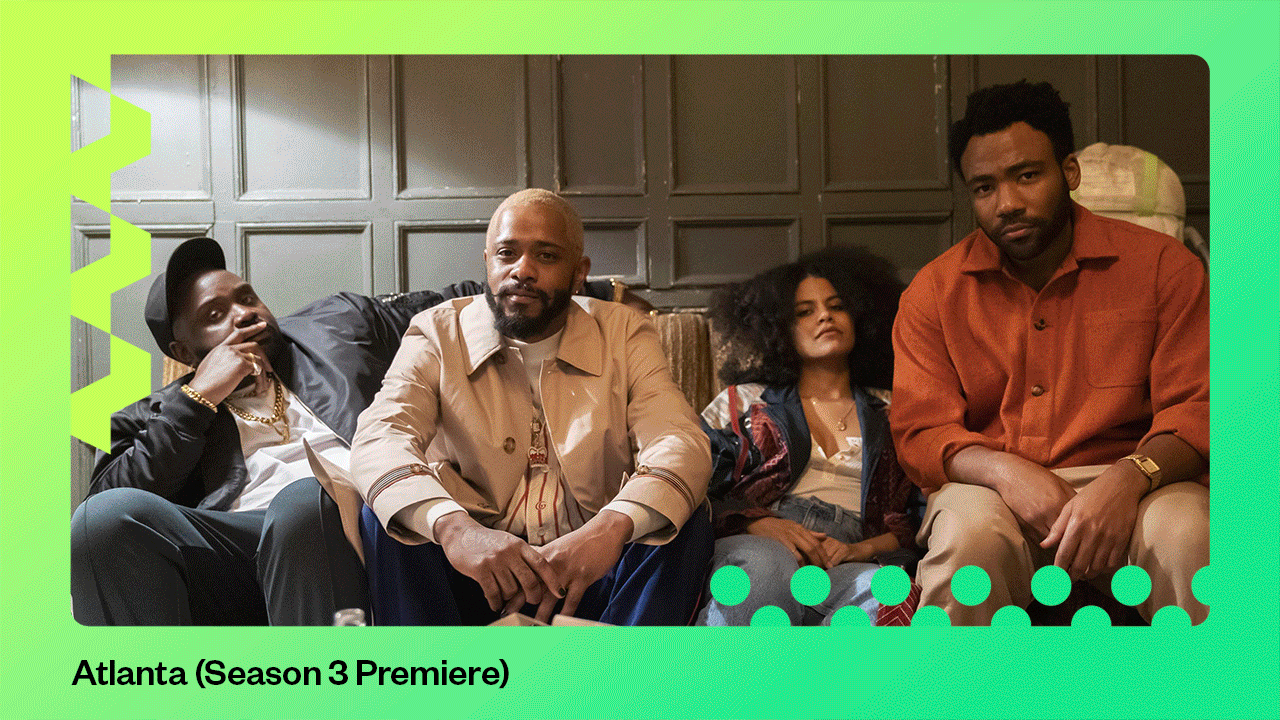 The time has come to roll out the red carpet and reveal the 2022 SXSW Film Festival lineup including the Closing Night Headliner, FX's Atlanta Season 3 Premiere directed by Hiro Murai.
Diving into the 2022 Film Festival program by the numbers, SXSW audiences will be able to explore 99 Features including 76 World Premieres, 4 International Premieres, 4 North American Premieres, 2 U.S. Premieres, 13 Texas Premieres, and 111 Short Films. Plus, 24 Music Videos, 11 Episodic Premieres, 6 Episodic Pilots, 29 XR Experience projects (formerly Virtual Cinema), and 19 Title Design entries – an estimated 80 bags worth of popcorn or 30 bowls of queso over nine days of screenings from March 11-19 in Austin and online.
"The last two years have been complicated, and full of uncharted new waters for all of us. While there's been innovation in building community in isolation and figuring out how to pivot, we've intensely missed being able to gather together," said Janet Pierson, VP, Director of Film. "For our 29th edition of SXSW Film Festival, we are thrilled to share a bounty of creative work to experience together, in-person, with some virtual possibilities, as well. There are fantastic new projects to enjoy from a variety of voices, with, as always, surprising new discoveries."
Experience the SXSW Film program IRL + URL! Every film will have an in-person Premiere with additional in-person screenings for most films. Films that have opted-in will also have an online screening for SXSW Badges and Online Passes only. Learn more about how to watch below, but first, the 2022 lineup!
Feature Highlights include: Opening Night: Everything Everywhere All At Once directed by Daniels; Closing Night: Atlanta directed by Hiro Murai; Bodies, Bodies, Bodies directed by Halina Reijn; The Lost City directed by Adam and Aaron Nee; The Unbearable Weight of Massive Talent directed by Tom Gormican; Apollo 10 1/2: A Space Age Childhood directed by Richard Linklater; Spin Me Round directed by Jeff Baena; More Than Robots directed by Gillian Jacobs; Gabby Giffords Won't Back Down directed by Julie Cohen and Betsy West, X directed by Ti West, The Locust directed by Faeze Azizkhani; The Return of Tanya Tucker – Featuring Brandi Carlile directed by Kathlyn Horan; Sheryl directed by Amy Scott; Descendant directed by Margaret Brown; and Fire of Love directed by Sara Dosa.
Episodic Highlights include: Brené Brown: Atlas of the Heart directed by Paul Dugdale; DMZ directed by Ava DuVernay; The Last Movie Stars directed by Ethan Hawke; The Man Who Fell To Earth directed by Alex Kurtzman, Shining Girls directed by Michelle MacLaren; WeCrashed directed by John Requa and Glenn Ficcara; and They Call Me Magic directed by Rick Famuyiwa.
Browse all 2022 films in each of the following categories below: Headliners; Narrative Feature Competition presented by Panavision; Documentary Feature Competition; Narrative Spotlight; Documentary Spotlight; Visions; Midnighters; Global presented by MUBI; 24 Beats Per Second; and Festival Favorites. The Episodic program consists of Episodic Premieres and the Episodic Pilot Competition. The SXSW 2022 Shorts Film Program presented by IMDbPro will present seven competitive sections. Our XR Experience Competition and Spotlight programming will be in-person with a selection of works in our XR Experience World in VRChat, presented by Non-Fungible Labs.
All categories will be eligible for section-specific Audience Awards. SXSW Film Awards winners will be announced on Tuesday, March 15 along with all competition winners within their respective screening categories.
2022 Lineup
Headliners
Narrative Feature Competition
Documentary Feature Competition
Narrative Spotlight
Documentary Spotlight
Midnighters
Visions
24 Beats Per Second
Global
Festival Favorites
Episodic Premieres
Episodic Pilot Competition
Narrative Shorts Competition
Documentary Shorts Competition
Animated Shorts Competition
Midnight Shorts
Texas Shorts
Texas High School Shorts
Music Video Competition
Title Design Competition
XR Experience
Browse all 2022 Film programming and beyond on the
SXSW Schedule
and add events of interest to your
Favorites
.
Online Screenings
All badgeholders receive access to SXSW Online, our digital event component which includes live streamed content from Conference sessions to the iconic film and music festivals as well as unique networking opportunities – and of course, much more. If you can't join us in Austin, check out our Online Pass.
After in-person premieres, online screenings begin at 9am the next day with a 48 hour viewing window. Online screenings are subject to geoblocking and capacity limits at rightsholder, filmmaker or distributor discretion. While SXSW is a global event, most films will be restricted to access in the United States and their online availability may change. Geoblocking information will be added to the SXSW Schedule closer to the event. In meantime, browse the Films Available Online – Geoblocking guide.
Several platforms will be integrated to create the SXSW 2022 experience across web, mobile, and TV. A dedicated SXSW TV app can be accessed via Apple TV, Roku, Fire TV, and Android TV. This is a dynamic way to experience video content, freeing up your smartphone, tablet and computer to connect with registrants or browse the schedule.
Want to watch on the go? SXSW TV is now available on iOS and Android. Live content, including Keynotes, Featured Sessions and Music Showcases, can be found in each of the 24-hour channels. Channels will be active during the SXSW 2022 event dates, March 11-20, 2022.
Stay tuned for more information on in-person and online access coming soon to the Attendee Services Hub.
See You At SXSW 2022
Join us for SXSW 2022 to celebrate the convergence of the tech, film, and music industries across a variety of programming formats and special events from March 11-20 in Austin, TX and online.
Recognizing that the Covid-19 landscape is changing rapidly, SXSW has updated its Covid-19 guidelines here.
Subscribe and follow us on Twitter, Instagram, LinkedIn, and Facebook for the latest SX coverage.
Preview Images (l-r): Atlanta (Season 3 Premiere); Bodies Bodies Bodies; DMZ; Apollo 10 1/12: A Space Age Childhood; The Unbearable Weight of Massive Talent; and X
The post 2022 SXSW Film Festival Lineup Announced Including Atlanta Season 3 Premiere on Closing Night appeared first on SXSW.