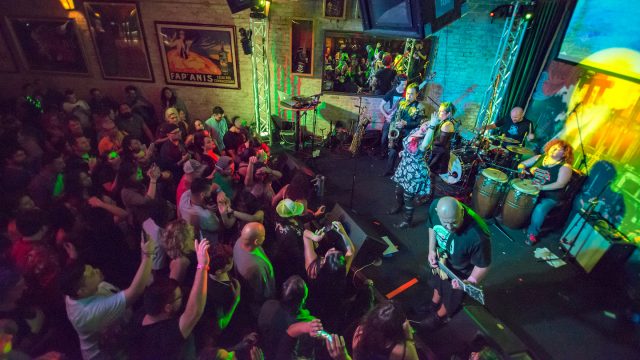 We've recently announced the first wave of 240 Showcasing Artists performing at SXSW 2019, and we'll be dropping more lists of great talent as we get closer to March. If you're going to be performing SXSW for the first time and don't know what to expect – look no further. Here are a few tips on how to best manage your time during the hectic SXSWeek.
Tips for Showcasing Artists
It's a marathon, not a race
So much happens each day during SXSW – informative Conference sessions on the music industry, day parties that are great for networking, nighttime showcases with talent from all over the world, etc. With so many things to do between your performances, it can be hard to find enough time to sleep or eat a meal with vegetables for that matter. If you will be in Austin for multiple days, which we definitely recommend from a career-building perspective, then you'll need to spread out your plans a bit (and take it easy on the booze) to make sure that you don't spend the last day in town sleeping it off.
Stay a while
As mentioned above, extending your stay in Austin will give you the best opportunity to make the industry connections you are seeking at SXSW. Take advantage of time off stage by filling out your agenda with relevant Conference sessions and networking day parties. Your Showcasing Artist Wristband will give you access to these sessions and events.
Stick around downtown
Don't venture too far away from downtown during the event. With so many people in town, you can find yourself cutting it close on the way to a showcase if you have to drive too far, so be sure to give yourself extra time when moving around Austin. Also, if you stay central, it will be much easier to improvise when you hear about an interesting event last-minute. Explore more about navigating Austin with various transportation options on our Getting Around page.
Don't over/under-extend yourself
This is a bit of a balancing act. Your time is limited, and you'll want to do as much as possible with it – whether that's playing showcases, taking advantage of press opportunities, or meeting up with fellow musicians to discuss potential collaborations – but you won't be able to take advantage of last-minute opportunities if you book your time solid before you arrive in Austin.
Attend SXSW 2019
Interested in attending this SXSW 2019? Register early to save on the walk-up rate and book your hotel using SXSW Housing & Travel for the best rates and locations.
To stay in the SX know, sign up for SXSW Event Updates and read SXSW News for announcements, deadline reminders, programming features, and beyond throughout the 2019 season.
Follow us in all the usual social spots for daily updates – Twitter, Facebook, and Instagram.
La Misa Negra – Photo by Shannon Johnston
The post 2019 SXSW Showcasing Artist Tips: Time Management appeared first on SXSW.