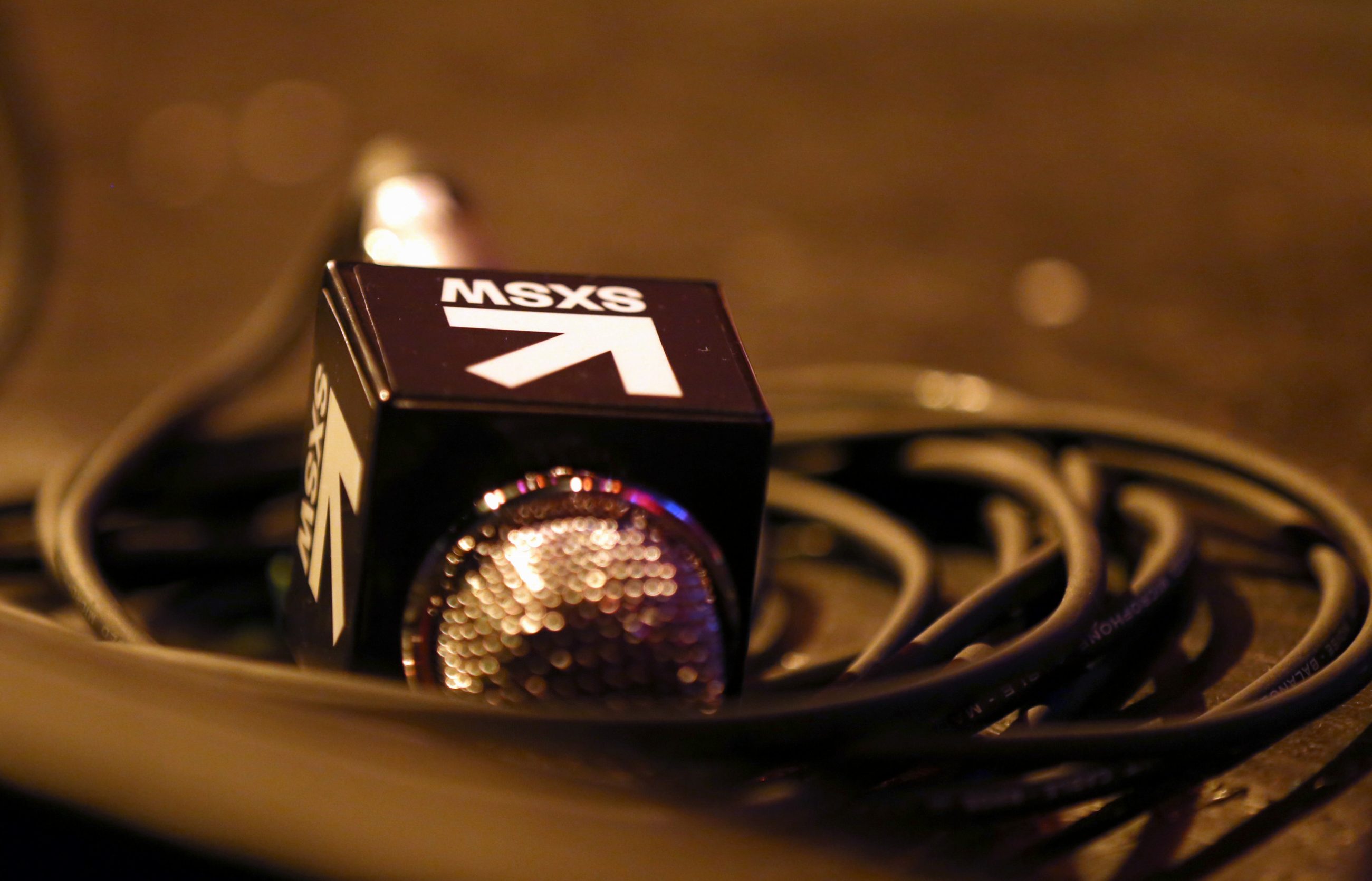 We are coming to you LIVE from SXSW 2019! Tune in each day of the event to watch SXSW Conference Keynotes and Featured Speaker presentations, exclusive interviews from the SXSW Live Studio, star-studded red carpet coverage of SXSW Film Festival premieres, and more. Watch live streaming coverage at sxsw.com/live to experience a bit of SXSW magic from the heart of Austin from March 8-17 directly to you on any device, anywhere.
Starting on Friday, March 8 at 11am CT, best-selling author and researcher Brené Brown kicks off the event – and our live streaming coverage – as the 2019 Opening Speaker.
At the crux of each day's SXSW Conference programming, join us for hour-long Keynotes. Keynote speakers include immersive director and writer Jessica Brillhart; Endeavor Chief Marketing Officer Bozoma Saint John; Founder of ConsenSys and co-founder of blockchain platform Ethereum Joseph Lubin; lead vocalist of the critically-acclaimed alternative rock band Garbage Shirley Manson and singer-songwriter Lauren Mayberry of CHVRCHES with Puja Patel; award-winning filmmaker PJ Raval; Instagram co-founders Kevin Systrom and Mike Krieger with Josh Constine; director, actress, producer, and activist Olivia Wilde; and many more.
Among the Featured Speakers streaming live are political trailblazer Stacey Abrams; best-selling author Neil Gaiman; journalist and author Malcolm Gladwell; world-renowned architect Bjarke Ingels; actress and producer Elisabeth Moss; Congresswoman Alexandria Ocasio-Cortez; and (you guessed it) more.
Between Conference sessions, we'll head into the SXSW Live Studio for conversations with SXSW speakers including singer and actor Lance Bass; author and popular podcaster Tim Ferriss; award-winning comedian Kathy Griffin; iconic journalist Dan Rather; film critic Leonard Maltin; CHVRCHES front woman Lauren Mayberry; and writer and performer Amber Ruffin. Check out the daily SXSW Live schedules for more additions throughout SXSWeek.
Each night, step onto the red carpet with coverage from SXSW Film Festival premieres at the legendary Paramount Theatre leading with Jordan Peele's Us as the Opening Night Film. Other red carpet standouts include Taika Waititi and Jemaine Clement's Episodic Premiere of What We Do in the Shadows; Harmony Korine's The Beach Bum starring Matthew McConaughey and Snoop Dog; Olivia Wilde's directorial debut Booksmart; and Long Shot starring Charlize Theron and Seth Rogen, to name a few. Before we draw the Film Festival curtains closed on Saturday, March 16, we'll conclude with coverage of the Closing Night Film, Pet Sematary, based on the seminal horror novel by Stephen King.
Be sure to bookmark the SXSW Live page to catch all the action throughout SXSWeek. Visit sxsw.com/live for the complete streaming schedule and stay tuned for more coming soon.
Photo by Diego Donamaria/Getty Images
The post 2019 SXSW Live Streaming Schedule: Keynotes, Interviews, Red Carpet Premieres & More appeared first on SXSW.