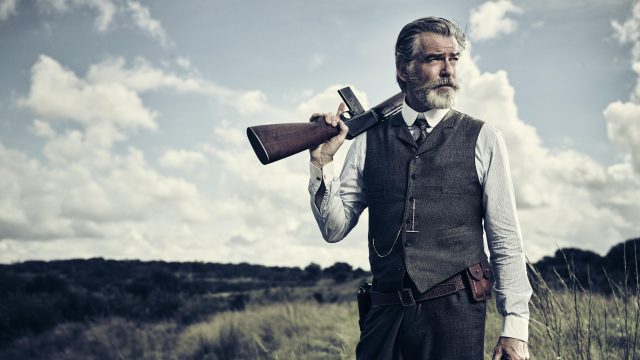 If you missed the SXSW world premiere of "The Son," which took place at the ZACH Theater on Sunday, March 12, you can now watch the first episode of the television series on Saturday at 9pm/8c on AMC.
Based on the New York Times best-selling and Pulitzer Prize finalist novel, "The Son" is a sweeping family saga that spans 150 years and three generations of the McCullough family, written by Philip Meyer. The ten-episode, one-hour drama traces the story of Eli McCullough's transformation from good-natured innocence to calculated violence, as he loses everything on the wild frontier, setting him on the path to building a ranching-and-oil dynasty of unsurpassed wealth and privilege. "The Son" deftly explores how Eli's ruthlessness and quest for power triggers consequences that span generations, as the McCullough's rise to become one of the richest families reigning in Texas.
Get inspired by a multitude of diverse visionaries at SXSW – browse more 2017 Keynotes, Featured Sessions, Red Carpets, and Q&A's on our YouTube Channel.
Follow us on Facebook, Twitter, Instagram, and SXSW News for the latest SXSW coverage, recaps, late-breaking announcements, and updates.
The post 2017 SXSW World Premiere of "The Son" Airs on AMC appeared first on SXSW.