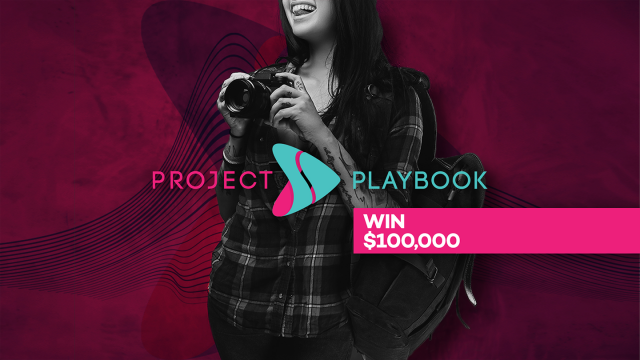 With the advent of social media, there are careers that exist today that were unknown-unknowns less than a decade ago. The US Bureau of Economic Analysis suggests creative skills account for 4.2% of the country's GDP – a staggering $704 billion.
Playbook Hub is tapping into this creative economy by enabling 10,000 artists from more than 100 countries to manage their businesses better.
The digital platform is calling on creators from every genre — musicians, artists, photographers, and performers to name a few — from all corners of the globe, to submit a 60 second showcase of their skill to www.project-playbook.com, get booked via their profile between 8 February 2019 and 17 March 2019, and gain votes from friends, fans and the public for their chance to win $100,000:
"This is a once in a lifetime opportunity for creatives to convert their side hustle into their profession," says Rudi Pienaar, Playbook Hub founder.
Each aspect of the platform has been developed to allow the simplest, most efficient and transparent interaction between the artist or their agent and the client from booking request to final payment.
For more info visit www.project-playbook.com.
Photo and content provided by Playbook Hub
The post $100,000 Up For Grabs in the World's Largest Digital Talent Search, Powered By Playbook Hub appeared first on SXSW.